Back to School Fashion Reading List
Tina, here.
While your kids are buying textbooks and you're selling things on eBay to pay for them, how about a reading list of your own you won't mind tucking into during homework hour?
Here are my favorite resources for all things fashion and style.  You're quite welcome.
Best fashion and lifestyle books:
Ralph Lauren, Mary Randolph Carter
Peek inside the tome for an education in all things Ralph Lauren:
Images via Bruce Weber, Perry Ogden, Martyn Thompson, Mary Randolph Carter and Francois Halard
And here's an old stand-by I read and re-read: The Power of Style by Annette Tapert and Diana Edkins.  The subtitle says it all, The women who defined the art of living well.  Subjects covered are Elsie de Wolfe, Pauline de Rothschild, Diana Vreeland, C.Z. Guest, Babe Paley, the Duchess of Windsor, Jackie Kennedy, and so many more.  This book may be more responsible for my education in style than any other.
And a peek inside:
My favorite fashion magazine by far is Harper's Bazaar.  Why?  Because they speak to a real audience of women.  It's relatable and aspirational.  It's that, "I could so wear that outfit and not feel stupid" balanced with "That's outrageously beautiful and I'd never wear that but I sure love looking at it." And, usually there are no silly, extraneous articles on bedroom subjects, if you know what I mean.
Another magazine I love, love, love is Garden & Gun. 
Ok, now onto the world of on-line publications.  First up isStyle Blueprint.  Gosh, they are so good at what they do, which is cover every stylish subject, well, stylishly.  Click on the link to reach a story we did on shopping fall fashion on a budget.
Hello my name is Tina, and I'm addicted to Pinterest.  Aren't you?  Best way to describe it – It's an on-line collage, or idea board, that you can share with others.  Here are some of my pins.  And I'm not lying when I say this, I got an email from Pinterest last week saying that someone named ktmiddleton was following one of my accounts (I have a few).  Could it be her???  Doubt it, but it is fun to see who's following who.
This set is one I created on Polyvore – another major addiction – and then pinned to Pinterest.  Confused? Just click on the image and you'll be able to find both my Pinterest boards and Polyvore sets.  I don't know of a 12-step program for this, yet.  I'll keep you posted.
Bloggers and websites I love:
Style.com for a full repository of every, and I mean every, look every designer sends down the runway, going back years in time.  Absolutely priceless reference for me when researching.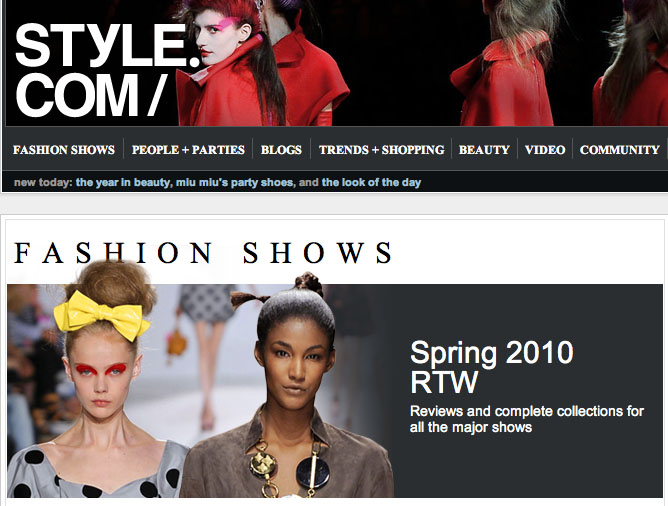 Patterson Maker – I follow her on Pinterest, tumblr and anywhere else I can find her. Art, fashion, interiors, advice.  You get the picture.
There are many more fashion blogs that eat up my time, when I take the time to visit them.  What are some of your faves?  Please, dish!
Thanks for reading and be sure to check out our wardrobe services at www.tinaadamsconsulting.com and email us at info@tinaadamsconsulting.com.
All the best,
Tina
Tina Adams Consulting on Facebook
Tina, here. Going out to dinner often creates a myriad of opposing emotions: excitement (you don't have to cook and do the dishes – yay), dread (you have to find something to wear other than sweats – boo). And the holidays ratchet up this feeling …

What To Wear To Dinner http://t.co/qYzhumOzxc

Tina, here. Going out to dinner often creates a myriad of opposing emotions: excitement (you don't have to cook and do the dishes - yay), dread (you have to find something to wear other than sweats...

Retweeted Ralph Lauren (@RalphLauren): Channel the romantic cowgirl spirit with Ralph Lauren's Western Special Edition Eyewear Collection http://t.co/3jNd1eAGnG

Ralph Lauren Introduces a new collection of eyewear for men and women, featuring new eye glasses in iconic shapes and classic finishes that were inspired by ...

Retweeted Michelle Wolf (@michelleisawolf): Antarctica set a new cold record with -93.2 celsius, which is still not cold enough to make wearing uggs ok.
December 12, 2013

Tina, here. Going out to dinner often creates a myriad of opposing emotions: excitement (you don't have to cook and do the dishes – yay), dread (you have to find something to wear other than sweats – boo).  And the holidays ratchet up this feeling into the "I might need meds" category. You can dress […]

December 10, 2013

Tina, here. You may know that I collect white clothes.  It comes up quite often.  But really, winter white is sooooo pretty and wintry and easy to wear.  I promise – you can wear white this winter, and even this holiday.  Here's how. Your whites don't have to match.  In fact, it's better if they […]